This is the third article in a series I created to help identify your customer profile.  This person is often referred to as a marketing persona (or buyer persona) as they are a fictional, generalized representation of your ideal customer.  In this article, I'm going to show you how to use Facebook Audience Insights to help you fill in some of the blanks of your ideal customer profile.
Be sure to review the first two articles with detailed explanations on creating your avatar.
Article #1: How to Easily Create Your First Ideal Customer Avatar
Article #2: Empathy Maps: A Guide to Understanding Your Ideal Customer
As a quick review, the customer avatar is a detailed profile of your ideal customer.  Your ideal customer profile has a name, a face, and a story, not just a bunch of stats.  Your ideal customer profile is way more specific than your target market, and way more than demographics.
Your ideal customer profile has:
Name
Job title
Demographics

Age
Gender
Salary / household income
Location: urban / suburban / rural
Education
Family

Goals and challenges

Primary goal
Secondary goal
How you help achieve these goals
Primary challenge
Secondary challenge
How you help solve these problems

Values / fears

Primary values
Common objections during sales process

Where do they hang out (online/offline)?
What do they like to read?
How do they make decisions?
I know that this may seem a bit overwhelming; avatars, empathy maps, ideal customer profiles, oh my!  But marketing is hard and it does take a lot of work and research.  Like other areas in business, you have to tweak, test, tweak again, and test again.
Facebook Audience Insights
Facebook's Audience Insights can be used to research your current fan base, but it can also be used to identify common characteristics of users across the Facebook universe.
According to Facebook:
With Audience Insights, you'll be able to see:

Demographic information about your target audience, including trends about age and gender, relationship status, and job roles.
Lifestyle and interest information about your target audience.
Purchase information about your target audience, including online purchase behavior, which categories they're mostly likely to buy in, and location data that may help you identify where to run special promotions or host events.
If you are not familiar with Facebook Audience Insights, here is a link to the FB Help section.
To access Facebook Audience Insights, use this link.
GET FREE LEADS WITH FACEBOOK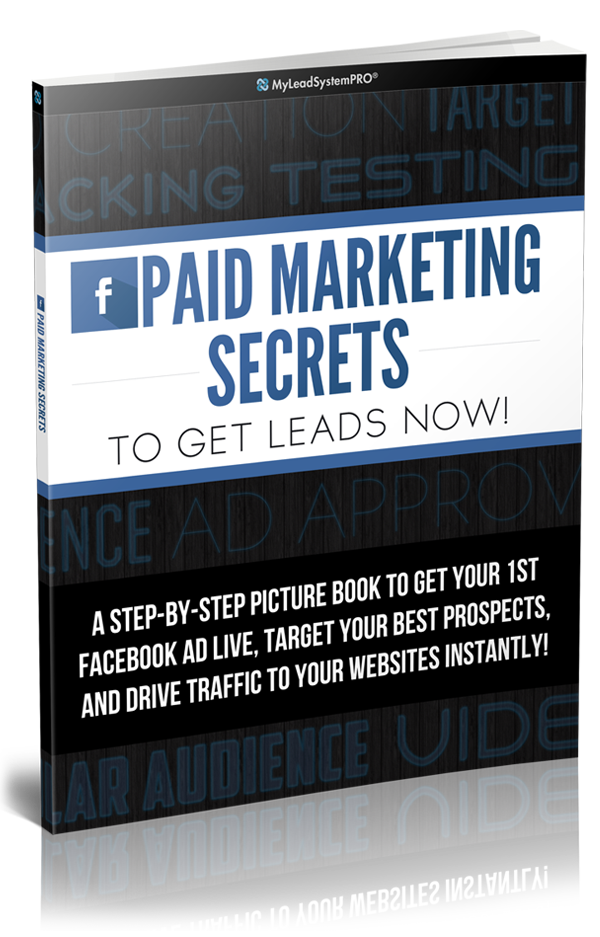 FREE Download: INSTANT ACCESS to a 21-Page PDF Report! Get Fresh Leads & Make More Sales via FaceBook starting TODAY
Let's get online!
Let's pick a general topic of interest like "travel" and we'll pretend we have a travel agency.  We want to try and identify a group of people that would be interested in travel as well as your product.
Searching a term like travel is too broad.  So why not get a little more specific and try cruises (I love cruising).
Start with Basic Demographics
I like to look at the demographics of the large group, just so I know what I'm starting with.
I immediately see that more women than men are interested in cruises (66% vs 34%).  I can also see that 89% of the women and 93% of the men fall between the ages of 18 and 54.
But since I'm only looking to create one persona, I'm going to select females between the ages of 25-34.  Here's a little shortcut tip; if you click on the blue section that corresponds with females between the ages of 25 and 34, your audience selection will be automatically updated.
The relationship status shows our ladies are mainly in relationships (as opposed to single).
And they enjoy the medical field more than a typical Facebook user.
Then Review the Lifestyle Market Segments
Now that I have a high level demographic, I can look at the Lifestyle section and look at the top 4 groups.
I found this great site to help with the Facebook demographic segments. The top four groups for me were:
Cartoons and Carpools
Married couples with children of all ages make this solidly a middle-income cluster. These homeowners are comfortably employed, establishing roots in their communities.
Solid Single Parents
Solid Single Parents contains affluent single parents. These predominantly white-collar, professional suburbanites enjoy comfortable incomes and are primarily homeowners.
Soccer and SUVs
Soccer & SUVs households are large, upper-middle income households containing both new parents and families with older kids.
Country Comfort
Country Comfort is a combination of rural white-collar and blue-collar families with mixed-age children. The group ranks 17th for household income and third for working women.
Note: This information is available from Facebook Audience Insights by clicking the little "i" next to the segment name.
Initial Ideal Customer Profile
From this information, I can piece together a high-level persona:
Name: Melissa Cruise
Age:30
Relationship Status: Married or single
Profession: Nurse
Income: approximately $125,000.00
Net Worth: <= 500K
Home Type: Homeowner
Family Type: children in the home.
At this point, you can add these additional characteristics to your audience.  Scroll down on the left-hand side of the screen to the "Advanced" section.  I usually modify the following sections:
Relationship Status
Education
Financial (if it is relatively clear)
Home Type (if it is relatively clear)
Parents
Identify Interests
Based on these initial characters, we cut our audience size down to 90K-100K monthly active users.
Now we can look at the Page Like tab to learn what they like, and what is their top 10.
This section will help you to expand the narrative of your avatar or ideal customer profile.  This is where they are getting their information or how they may be influenced.
You can also use this information to help determine where to advertise your product or service.  You will also get better results if you fish where the fish are swimming.
Often, the "Top Categories" section will have a "See All" link to view additional categories if your audience size generated more than 10 categories.
My favorite part of this tab is "Page Likes" section.
This list the pages with the highest affinity to your audience.  Affinity is a comparative metric that estimates the likelihood of this audience liking a particular page.  In the example above, our audience is 10.4 times more likely to like the Disney On Ice page, than a typical Facebook user.
That would be a great place to start to look for additional customers.
The Activity Tab
Next, we can look at the Activity tab.
Keep in mind that all of these tabs are showing the identified audience in relation to all Facebook users as a whole.
This tab will show us how engaged this audience is based on the number of pages liked and the level of:
Comments
Posts Liked
Post Shared
Ads Clicked
Promotions Redeemed (Note: I have never seen a high number on promotions redeemed, so don't stress on this one).
In the example above, the audience insights shows us that this audience liked 59 pages, as opposed to the typical Facebook user who only liked 19.  The number of posts like were 53 for this audience as opposed to 8 for a typical Facebook user.
Basically, this audience is much more engaged than a typical Facebook user.
We can also learn the manner in which they engage the internet.  Are they primarily a desktop or mobile user.  Do they prefer Apple, Android or other mobile operating systems?  If they are iOS users, do they prefer their iPad or their iPhone?
We can see from the Facebook Audience Insights this audience prefers using their Android phone to access the internet.  That doesn't mean you should ignore iPhone users.  But for this example, when thinking of your content and how it is presented, make sure it is optimized for an Android mobile device.
The Household Tab
Next is the Household tab.
This is obviously a lifestyle tab, but it breaks down household income, home ownership, household size, home market value and spending methods.
Recall that these charts are all a comparison to a typical Facebook user. In this example, this audience is 147% (4.2% vs. 1.7%) more likely to earn between $250k and $350K than a typical Facebook user.
The Home Ownership chart shows this audience would more likely be a renter than a typical Facebook user (even though this audience has more homeowners than renters).
One important feature of the Facebook Audience Insights charts is the number that shows at the bottom in the gray bar.  As this information is gathered from a 3rd party and fed back into Facebook, not all members of the audience have provided this kind of information.  The number represents the percentage of the audience the information was gathered.
For instance, The Household Income numbers only match 70% of the audience, but the Home Ownership matches 100% of this audience.
The next section is Household size and Home Market Value
Notice that the Home Market value only accounts for 54% of the audience, but only 59% of the audience is a homeowner, so even though the percentage is low, it should still be considered to be representative, in this instance.
Next section is the Spending Methods.  The intent of this section is to help identify how purchases are made, as opposed to where.
Again, these are all related to a typical Facebook user, and the total in the card type section on the left will usually be over 100% because most people use more than one type of card.
For this audience, the section comparing cash purchases or credit card purchases may be a little misleading as only 43% of the audience is matched.
The Purchases Tab
The last tab is Purchase
The goal of this tab is to help determine the spending habits of the designated audience.
The top chart shows where the audience is shopping.  The Retail Spending chart is based on retail spending as it relates to income.  This audience is slightly less likely to have a high spending rate as it relates to their income.
The Online Purchases section is showing the level of purchases made online as opposed to other retail purchases.  This audience is very comfortable with online purchases as compared to a typical Facebook user.  But also note, this chart only matches 47% of the audience.
The middle section tries to provide an idea of the types of items this audience would be interested in purchasing.
From the chart above, we can see this audience spends more in Kids products, Business purchases, Health and beauty, and Subscription services than the typical Facebook user.
I use the bottom chart to help me get a feel for the type of vehicle my ideal customer may be driving. If your business is in the automotive industry, this may provide more direction as to whether this audience would want your product or not.
For this audience, they are probably driving a Full-size SUV, a Pickup truck, or a Minivan.
Update Your Ideal Customer Profile
Based on the information provided, we can flesh out our ideal customer profile a little more.
Name: Melissa Cruise
Age:30
Relationship Status: Married
Profession: Nurse
Income: approximately $125,000.00
Household Income approximately $300,000.00
Net Worth: <= 500K
Home Type: Renter
Family Type: One daughter, but planning for a baby brother or sister.
Vehicle: Ford Expedition
Fan of Disney (Disney on Ice and Disney Junior).
Shops for kid's clothes at ScreamingOwl.com and Carters.com. She wants items she can trust for her kids, so products from The Honest Company.
As a busy mom and nurse, she really wants to take care of herself for her family.  She is in the market for a workout at home subscription service that provides quick workouts she can complete in her spare time. This way, she can get ready for her vacation and spend time with her kids without having to pack them up and drag them to the gym.
Conclusion
You can take the information provided and extrapolate a broader story for Melissa.  The purpose of this post is to inform you how to find the information and provide an example.
It's important to note that this is just a starting point.  As you begin to develop your audience, you can use Facebook Audience Insights to get a better understanding of your audience and create a new ideal customer profile or expand on your initial one.
It doesn't matter which niche your company is in; this process will provide a framework to begin identifying your ideal customer.  Then you can expand on that so that you are always thinking of Melissa (or whichever name you provide your avatar).
When you are creating blog posts, write them for Melissa.  When you are thinking of sharing information on Facebook, make sure it will be appropriate for Melissa.  When you think about what you are posting on Pinterest or Instagram, ask yourself if this image would appeal to Melissa.
When you start thinking about paid advertising, think about where Melissa is getting her information, what type of language they use (key phrases or acronyms), and what are her pain points.
It's all about your ideal customer.
Did This Help You? If so, I would greatly appreciate it if you commented below and shared on Facebook
P.S. Hey, wanna learn Facebook advertising, Click Here for a free 10-PAGE PDF REPORT and be sure to check out Page 3 to get the 12 types of Content that you should use as Status Updates IF you want to Increase Engagement and Make Sales.
If you enjoyed this post on How to use Facebook Audience Insights to Create your Ideal Customer Profile, please comment and share.